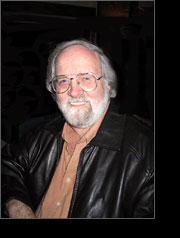 Filmmaker Alan Waite was the obvious choice to document one of Transcendental Meditation's first forays into Western culture. Without his initiative, perseverance and artistry, an important chapter in the early history of TM might have gone unrecorded. Now Sage for a New Generation is poised for rediscovery. Recently digitally re-mastered from the original negative, this historic film combines the sensitivity and insight of a dedicated practitioner with the mastery of an internationally recognized filmmaker, making it an essential part of every TM library.
It all began in 1967 when avant-garde musician Paul Horn, a long-time friend and colleague of Waite's, returned from a TM course that his holiness Maharishi Mahesh Yogi gave at his Ashram in northern India. Horn initiated Alan Waite as a TM practitioner, and in early 1968 the two, joined by filmmaker Earl Barton, went to the Indian Ashram to make a film about the TM movement. Among the assembled notables on the scene were the four Beatles, folk singer Donovan, "Beach Boy" Mike Love, and actress Mia Farrow. This spectacular explosion at Rishikesh only served to galvanize Maharishi.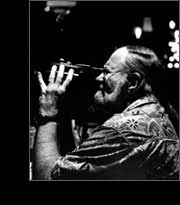 After working with Alan Waite on another film in India which was eventually aborted, Maharishi personally asked him to make a film about Transcendental Meditation. Alan quickly assembled the crew, gear, and schedules that brought together the dramatic opening sequence of the film: no less than the inventor of the business jet himself - Bill Lear - is at the controls as the aircraft carrying the Maharishi taxis towards the cameras at Lake Tahoe. From there, the scene shifts to scenic Squaw Valley, then abruptly to downtown Los Angeles and the lingering scars of riot-torn Watts. As the Maharishi tells of his vision for Transcendental Meditation, Alan weaves historic footage of the Maharishi's Master, Guru Dev, and highlights of the Maharishi's visit to the campus of Cal Tech Institute.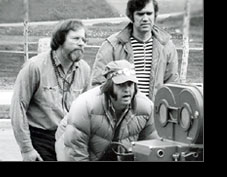 Alan Odier Waite is a direct descendant of International Red Cross founder Henri Dunant and a scion of one of Europe's most venerable families. He spent a season with baseball's Boston Braves farm system in Florida before serving a stint with the U.S. Army during the Korean War. Next Alan earned a degree from Washington DC's National Academy of Broadcasting, part of the American University. As a graduate of one of the first of its kind film and broadcast schools, he quickly found work as a copywriter for the National Advertising Agency and as publicist for Washington, D.C.'s foremost nightclub, Casino Royale.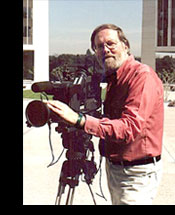 From there he tended the promotional gardens of stars such as Johnny Mathis, Jonathan Winters, Ella Fitzgerald, Mike Nichols / Elaine May, Professor Irwin Corey, Shelly Berman, satirist Mort Sahl, French leading-lady and bombshell actress Corinne Calvet, and singers Steve Lawrence, Eydie Gorme, and Edith Piaf. Alan also befriended a virtual who's-who of the once and future legends of contemporary jazz. As a disc jockey, columnist, and producer of concerts and television programs, he worked with Count Basie, Stan Getz, Dizzy Gillespie, Andre Previn, Zoot Sims, Charlie Parker, Gerry Mulligan, the jazz vocal group The Hi-Lo's, guitarist Charlie Byrd, whose career he also managed.
In 1959 Hollywood came calling. At first, Alan was reluctant to jettison his celebrity-hipster orbit on the East Coast for the uncertainty of Hollywood, but Warner Brothers persisted and he finally accepted an assignment, and a three-martini expense account, to advance the nascent career of Edd Burns, a supporting player in the hit television series, 77 Sunset Strip. Alan's promotional savvy created a hit record "Kookie, Kookie, Lend Me Your Comb", featuring Edd with Connie Stevens, and the seminal pop culture moment propelled his client into marquee status.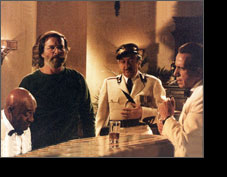 The stratospheric success of 77 Sunset Strip brought Alan Waite new stature. In the limitless possibilities of the Kennedy era, he left the Warner fold. Hanna-Barbera enlisted him to head major projects, including overseeing a landmark production of the Emmy-winning Jack And The Beanstalk , which combined animation with the live action choreography of the legendary Gene Kelly. Eventually Alan hung out his own shingle to manage and promote, among others, Broadway sensation Ted Neeley, (headliner of the smash Jesus Christ Superstar and a boffo musical adapted from the Beatles' landmark album Sgt. Pepper's Lonely Hearts Club Band,) actress Joan Blackman and musicians Paul Horn, Howard Roberts and Nat Cole. He also handled film and television composer Allyn Ferguson, and toured with and promoted the Fabulous King Sisters vocal group.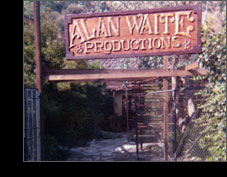 1968 he formed Alan Waite Productions which produced hundreds of national television commercials, documentaries and feature films that garnered international critical acclaim. He oversaw the world's first million dollar commercial for Toyota: "Al Hirt for the Toyota Jazz Parade", which led to a series of spots and a full-length album with jazz trumpeter Al Hirt. It was a monumental production that required a shutdown of the historic New Orleans French Quarter and a detailed Mardi Gras reenactment. It proved to be the most successful campaign in the history of the giant automaker to that day, and cemented Alan in the forefront of his industry. His production company's client list grew to include Mattel, Johnson Wax, Ford, Toyota, BMW, 7-UP, Coca-Cola, MacDonald's, and other Fortune 500 companies.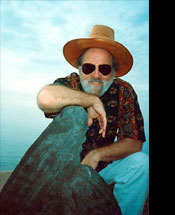 Today, Alan lives in a wooded enclave north of Los Angeles, surrounded by an eclectic circle of music, film, and show business friends and memorabilia. He continues to pursue his lifelong passions of photography, jazz, and graphic arts.

Contact Alan Waite by email:
alanwwaite@gmail.com

Portraits of Alan Waite by Bob Barry.